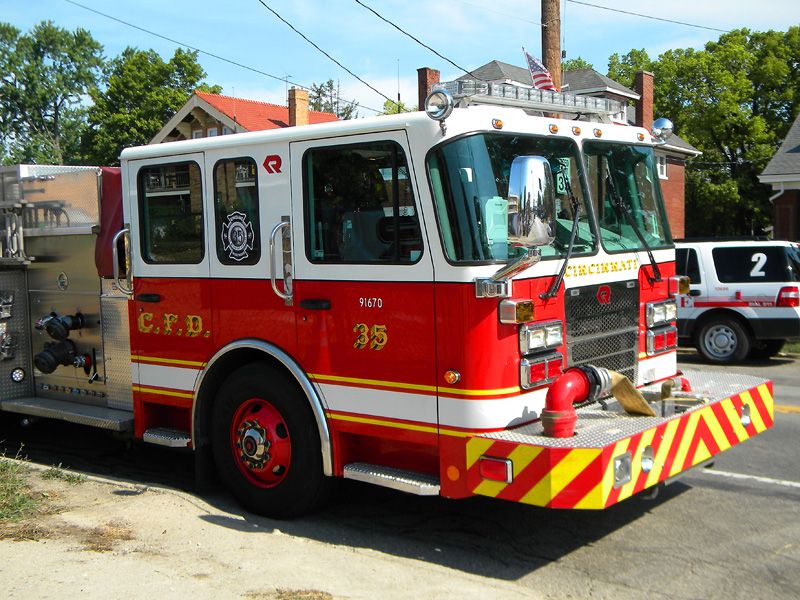 At its Nov. 15 meeting, Cincinnati City Council approved the appropriation of $895,000 to remodel office space at its Centennial Two office tower for the
Cincinnati Fire Department (CFD)
.
The expenditure is the result of an October 17 motion by Council members Cecil Thomas and Wendell Young that argued that the project would help cut City costs.
"It does not make good business sense to continue to pay rent to an outside entity when adequate city-owned space is available," said a statement accompanying the motion. "Moving to Centennial II will save money in the long run, as well as satisfy the Fire Department's technological needs."
The relocation of CFD's Personnel and Training Bureau and its internal and fire investigations units from
Longworth Hall
was last proposed in 2010, with the assertion that the 15,223-square-foot space was too small and outdated.
At the time, the owners of Longworth Hall offered to lower CFD's rent from $182,000 per year to $165,200 per year and to provide an additional 3,000 square feet of storage space, but a real estate evaluation by City staff found that Centennial Two would cost between 40 percent and 50 percent less per square foot. An evaluation of nearly two dozen similar commercial buildings in and around Downtown found even better savings.
The basic office buildout will include the installation of walls, mechanicals, carpeting, and security features, and the project cost will be repaid by rent received from CFD over the next five years.
Councilmember Charlie Winburn voted against the expenditure.
At the time of the last proposal in June 2010, Winburn told the
Cincinnati Enquirer
that it was "crazy" to spend nearly $1 million to renovate new space when the City faced a $50 million deficit.
The current budget deficit is estimated at between $34 million and $40 million.