Cincinnati City Council on Nov. 15 approved the transfer of $8.6 million in un-appropriated parking facilities funding into a new capital improvement program project account, a move that will allow the City to pursue the purchase of Tower Place Mall and the adjacent 1,623-space parking structure known as Pogue's Garage.
On November 29, the City plans to present a purchase arrangement before the
Hamilton County Court of Common Pleas
that could allow it to acquire the property from current owner LSREF2 Baron LLC and bring the property out of foreclosure.
The 70,000-square-foot mall property, located at
W Fourth and Race streets
, was placed into receivership in November 2010 and is currently 40 percent leased.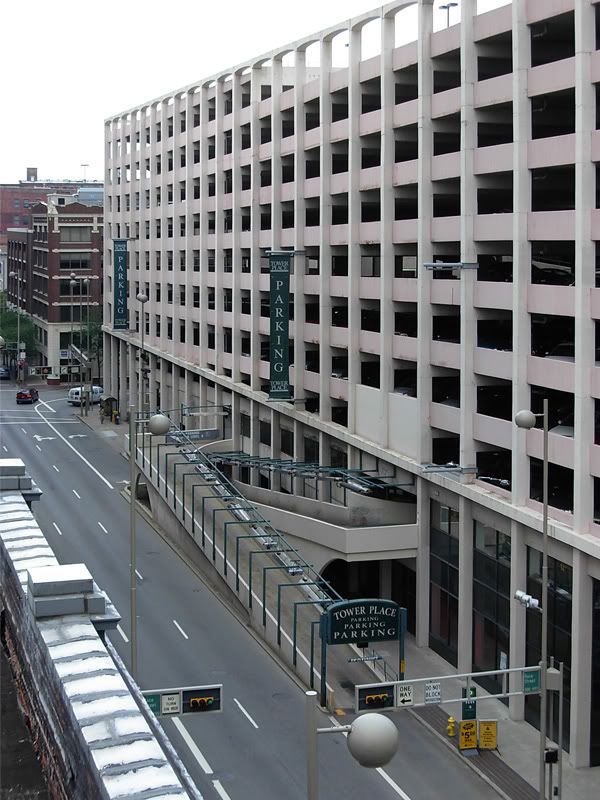 The City estimates that it can create an additional 250 public parking spaces within the structure. The ultimate goal is to provide additional Downtown parking in an effort to attract more residential development – thereby creating additional retail opportunities.
The property enjoys an ideal location, one block from
Fountain Square
and close to several residential developments that are either recently completed or in the works, including
The Banks
, the
Reserve at 4th and Race
, the
McAlpin
, the
Lofts at Fountain Square
, and Fifth and Race.
However, developers have been hesitant to redevelop the troubled property for retail use, have found residential conversion prohibitively expensive due to the building's lack of windows, and have shied away from office uses due to a glut of Downtown Class A space and a vacancy rate over 20 percent.