Cincinnati City Council on Nov. 15 passed four ordinances providing $6.2 million to the
Port of Greater Cincinnati Development Authority
to prepare the
27-acre Jordan Crossing site
for redevelopment.
The City and the Port will enter into an agreement for real estate services in which the City will issue $6.2 million in bonds, deposit those proceeds into the new Focus 52 program fund, and then provide that funding to the Port. The City will also provide $495,000 from an un-appropriated surplus in the general fund to service the first year of debt on those bonds.
The funding will be used for property acquisition, demolition, site preparation, and infrastructure improvements that will make the site development ready. Site work is expected to begin next year, and building could begin as early as spring 2014.
In September, the Port entered into a purchase option agreement with Allen Temple Real Estate Foundation for the property at Reading Road and Seymour Avenue, which is largely vacant and has suffered from years of deferred maintenance.
Cincinnati's first shopping mall, Jordan Crossing opened in 1956 as the Swifton Shopping Center with 66 retailers, including two supermarkets and a two-story Rollman's department store.
The mall was remodeled and rebranded as Swifton Commons in 1985, but competition from suburban malls, population loss, and a lessening of neighborhood residents' buying power accelerated its decline.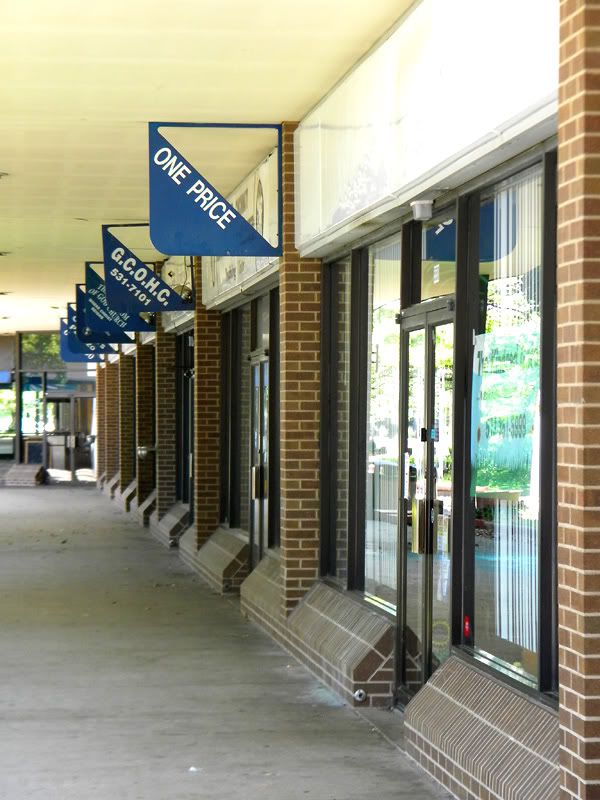 The property went into foreclosure three times in the 1990s, with
Allen Temple AME Church
eventually purchasing the property in 1999 for $1.2 million.
The Jordan Crossing redevelopment represents the first major project of the Focus 52 bond program, which will focus redevelopment activity on the GO Cincinnati target areas of the Reading/Seymour corridor, South Mill Creek/Queensgate, and the Madison Road corridor in Madisonville.
The agreement gives the City the option to issue an additional $2.3 million in bonds for the Port in 2013-2014.
Previous reading on BC:
Port: $8.5M needed to ready Jordan Crossing site for developers (10/26/12)
Photos: Jordan Crossing, Mill Creek flowers, Camp Washington (7/30/12)
Cincinnati seeks $3.5M in state funds for Jordan Crossing (3/30/10)
Allen Temple seeking JRS grant for 'smart office development at Jordan Crossing (7/3/08)