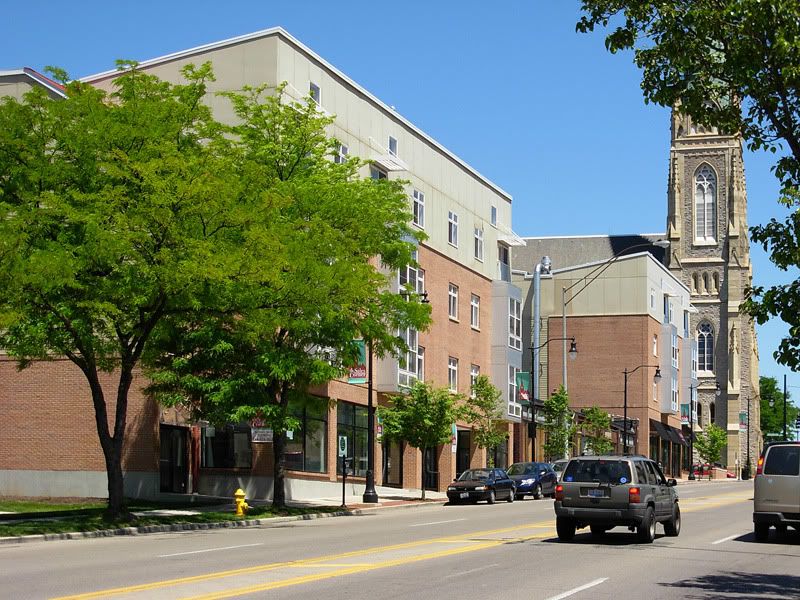 In an effort to stem negative cash flow at
DeSales Plaza
in East Walnut Hills, Cincinnati City Council has extended the development's Community Reinvestment Area (CRA) tax exemption for its 45 apartments for an additional seven years.
The original eight-year exemption expired at the end of 2011, making the full taxes payable at the beginning of 2013. Although the apartments are fully-leased, the owners of DeSales Plaza requested the extension due to difficulties attracting and retaining commercial tenants.
The project's 13,880 square feet of commercial space received a 15-year CRA tax exemption in 2003. A 164-space parking garage was also built as part of the project.
The extension will reduce the property tax liability of the development by $343,910 through 2018.
The project, located at
Madison Road and Woodburn Avenue
, cost $7.8 million to build. In addition to the tax exemptions, the City has contributed $1.72 million toward the project.
An adjacent development, the 76-unit
DeSales Flats
apartments, opened in 2009.
Previous reading on BC:
DeSales Flats photo update, 9/4/09 (9/29/09)
DeSales Plaza Phase II granted CRA tax exemption (11/11/08)
Cincinnati considers CRA tax exemption for DeSales second phase (11/3/08)
DeSales' second phase gets go-ahead (9/30/08)
Second DeSales phase seeking City approval (9/19/08)