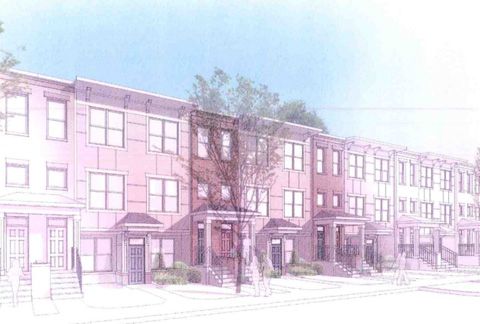 "Cultivation, proper planning, and tough decision making" within Covington's $40 million HOPE VI redevelopment program could make it one of the best in the nation and an anchor for future renewal, according to
a recent report
by the
University of Louisville's Center for Sustainable Urban Neighborhoods
.
The report, prepared for the
Housing Authority of Covington (HAC)
and the
U.S. Department of Housing and Urban Development
, provides a baseline evaluation of the second year of the city's attempt to remake its Eastside neighborhood, which was once anchored by the 163-unit Jacob Price Homes.
That complex has been demolished and will be replaced with mixed-income housing, with the first units coming online next summer. The project has also led to the redevelopment of scattered-site rental housing and additional social services.
The goal is to promote homeownership and economic development in a neighborhood that has seen the overall value of its properties decline over the past five years, with abandoned properties and a high crime rate holding the community back.
"HOPE VI, once complete, should reverse this trend and increase the median assessed value of the neighborhood," the report says.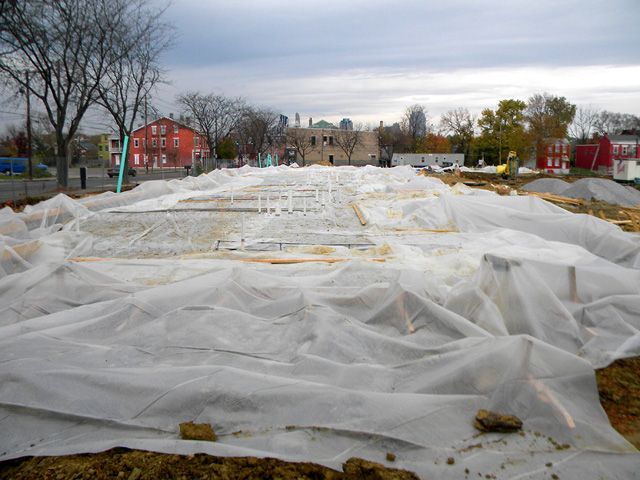 Models used by the research team indicate that the project will create 381 direct and indirect jobs, adding $31 million in value to Covington and its industries. These jobs likely would be created in the construction and engineering sectors, food service establishments, nursing and residential care facilities and private hospitals, real estate establishments, and in retail convenience, auto parts, and electronics stores.
"It is important that the city and the neighborhood are cautious of the types of business that are attracted to the neighborhood," the report says. "Some business such as liquor stores and adult entertainment industries could be detrimental to the revitalization of the neighborhood."
One facet of the program that could use improvement is the implementation of social services, which has been slow due to the termination of a contract with the former provider, the learning curve resulting from bringing that function in house, and the turnover in HAC case managers.
But the report says that the new team does show promise.
"Although these concerns were raised, most service recipients interviewed noted that HAC has worked hard and made some tough ethical decisions and we think that they will soon be able to function at full capacity," the report says.
Previous reading on BC:
Construction photos: River's Edge, Vue 180, Nth Degree Distilling, 11/3/12 (11/6/12)
Housing Authority of Covington seeking HOPE VI appraisers (7/9/12)
Covington housing authority seeks planning consultant for family developments (6/18/12)
City Heights redevelopment ramping up (6/7/12)
Covington housing authority seeking bids for final phase of HOPE VI program (5/1/12)