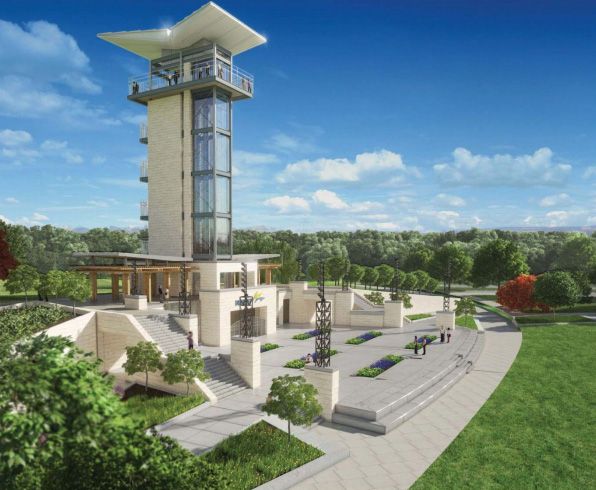 Preliminary architectural designs for the event pavilion, bistros, and observation tower at Blue Ash Summit Park were presented to Blue Ash City Council on December 13.
Since late summer, the project team of
MSA Architects
,
MKSK
,
KZF Design
, and
Turner Construction
have been working to refine designs last released in February and to prepare the site for construction, which is scheduled to begin next year.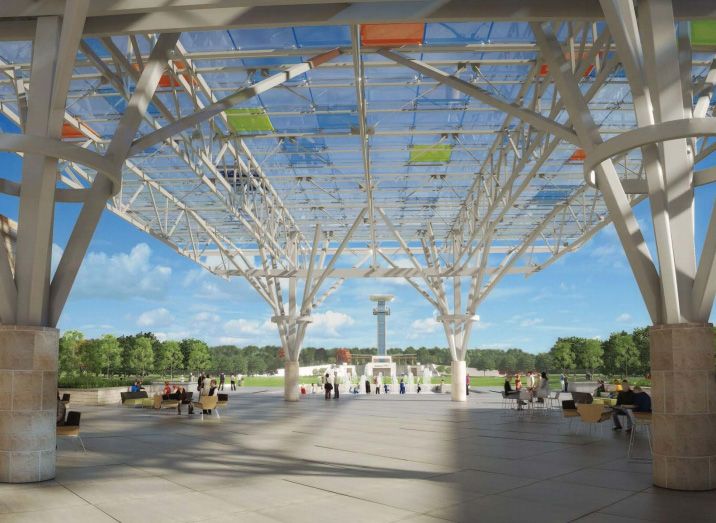 Located on 130 acres at the
corner of Glendale-Milford and Plainfield roads
, the park's design is divided into three distinct areas, from east to west: a "first tier" commons area, a "second tier" active and adventure play area, and a "frontier" natural area. Additional elements of the park are expected to include a multi-purpose pavilion, a great lawn, a farmers market, picnic and play areas, a sledding hill, a pond, and community gardens.
Rustic walking trails were opened to the public following a ribbon-cutting ceremony on October 13.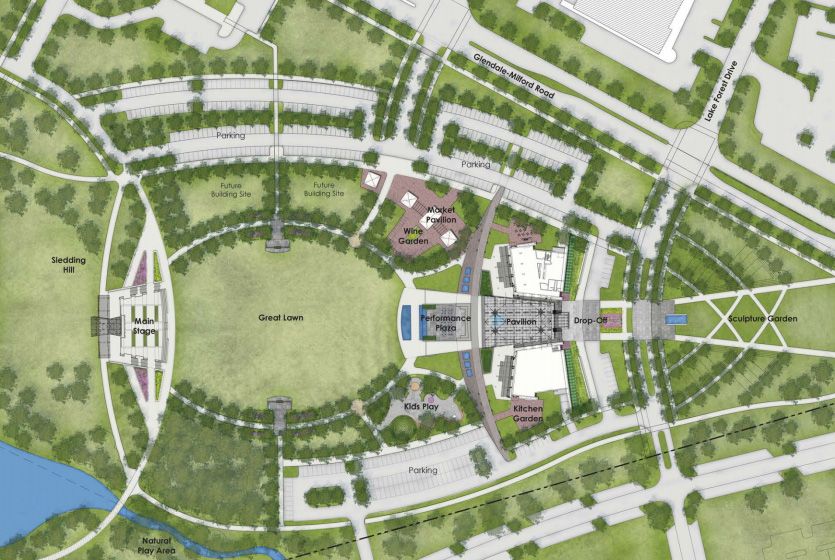 Part of the former Blue Ash Airport, Summit Park was approved by voters in 2006 as part of Issue 15, which raised the city's earnings tax by 0.25 percent. The City of Cincinnati closed the airport at the end of August, and Blue Ash purchased the property from Cincinnati for $37.25 million.
Previous reading on BC:
Blue Ash opens its 'crown jewel' (10/16/12)
Blue Ash selects MSA to design 'signature' park (8/15/12)
Blue Ash considering restructuring of airport deal (8/6/12)
Master plan completed, Blue Ash issues RFQ for Airport Park (5/30/12)
Ordinance supports Blue Ash Airport cleanup (2/1/11)