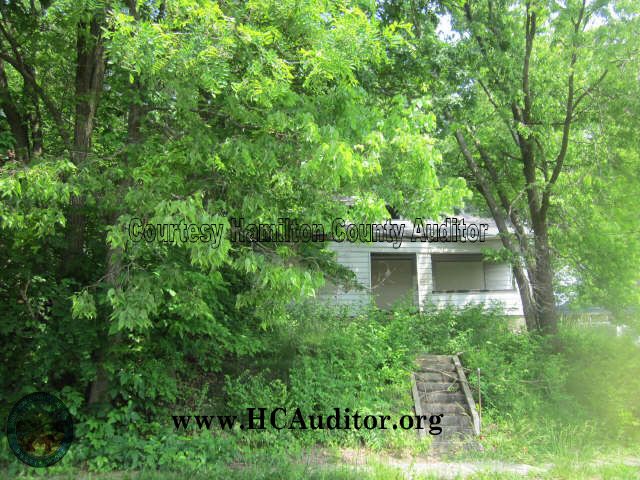 NEIGHBORHOOD:
Avondale
YEAR BUILT:
1915
USE:
Single-family dwelling
OWNER:
James White
ASSESSED VALUE:
$13,660
ORDERS:
March 2005, for roof. Orders reissued in July 2007, adding gutters and downspouts, cornice, exterior handrail, and a small tree growing out of and damaging the chimney. The property was ordered barricaded in July 2008.
CONDEMNED:
January 2009, open and vandalized with a rotted front porch and extreme foundation cracking. A criminal case was filed in April 2009, but was soon dismissed due to an inability to serve the summons. Orders reissued to new owner in July 2009. Another criminal case was filed in January 2010, but that was also dismissed.
HAZARD:
May 2010, adding high weeds and litter. The property was purchased by the current owner in September 2012 for $25.
REASON RAZED:
Declared a public nuisance and entered into the City's hazard abatement program.
MAP