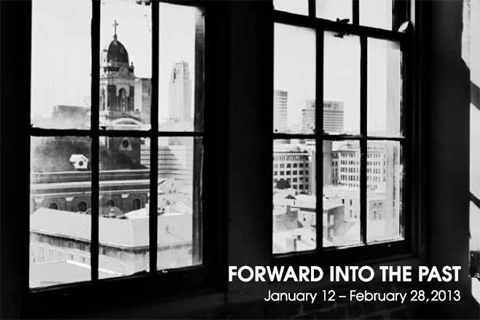 The fourth and final exhibit in "The Art of the Built Environment" series kicks off Friday with an opening reception from 5 P.M. to 8 P.M. at the
Betts House
, located at 416 Clark Street in the West End.
Forward Into the Past
features the lens-based art of Jens Rosenkrantz, who uses old maps, transferred photos, and salvaged windows to create timeless views of Cincinnati – all challenging the viewer to consider the importance of preserving our City's heritage.
"Mr. Rosenkrantz's combination of historic and contemporary materials reminds us that in a city like Cincinnati, the past is ever present through the historic architecture and streetscapes we encounter daily," Betts House Executive Director Julie Carpenter said in a prepared release.
A gallery talk with Rosenkrantz will be held at 2 P.M. on Saturday, and his works will remain on view through February 28.
The Betts House is open Tuesday through Thursday from 11 A.M. to 2 P.M., as well as the second and fourth Saturdays of each month from 12:30 P.M. to 5 P.M. Other days and times are available by appointment only.
Admission is $2 per person.
"The Art of the Built Environment" is made possible through a project support grant from
ArtsWave
.
Previous reading on BC:
'Urban Landscapes' shows beauty, potential of abandonment (10/10/12)
New Betts House exhibit to explore 'Soul of the City' (8/7/12)
Betts House exhibit series begins this evening (6/8/12)
Pen and ink drawings detail Cincinnati life (2/8/11)
Betts House wants your ideas, time (7/6/10)