The
Center for Great Neighborhoods of Covington (CGN)
will celebrate its city's leaders of past, present, and future during its Annual Celebration tomorrow evening from 5:30 P.M.-7:30 P.M. at
The Grand
, located at 6 E 5th Street.
The event recognizes the community's accomplishments during the past year and honors those who contributed to those accomplishments.
CGN will present its Great Neighbor Award to Jeanne Schroer, a longtime Covington resident and volunteer who also serves as executive director of the Catalytic Development Funding Corp. of Northern Kentucky.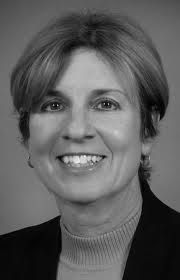 Community Leader Awards will be presented to Susan Barnett, Tess Burns, Ernie Davis, and Blair and Ryan Grayson; Key to the Future Awards will be presented to
Covington Independent Public Schools
students Rae Annah Bandy, Eli Cline, LaTowellya Fannon, Danya Malone, Autumn Martin, Amanda Mason, Labreya Pouncy, and Sergio Vancini.
The program is free, but a RSVP is requested. To RSVP, visit
here
or contact Director of Fund Development Jane Anderson at (859) 547-5542 or
jane@greatneighborhoods.org
.
Refreshments will be provided by
Chez Nora
, and a cash bar will be available.
Previous reading on BC:
Covington shows off part of 14-site NSP redevelopment (7/30/12)
Third annual Covington Quest part race, part scavenger hunt (6/17/10)
Center for Great Neighborhoods wins $10K green building grant (7/20/09)
LISC wins funding, AmeriCorps to begin work here in September (7/7/09)